Journal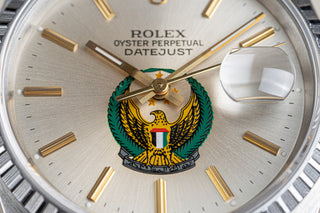 The Rolex Datejust 16220 UAE Armed Forces Dial
In the world of luxury timepieces, Rolex stands as a symbol of prestige and craftsmanship. Among its extensive collection, there lies a hidden gem—the Rolex Datejust 16220 UAE Armed Forces...
Read more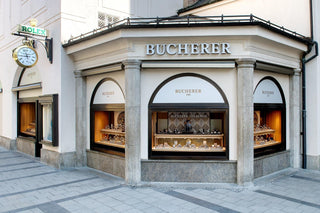 History in the Making: Rolex's Acquisition of Bucherer
In what seemed like an ordinary August Thursday, the watch industry was hit with an enormous announcement that left us all stunned. Rolex, the revered horological giant, has made a groundbreaking move...
Read more
The Best Entry-Level Watch Brands
If you've been bitten by the metaphorical timepiece bug, your wristwatch purchases will probably evolve in quality and price tag.  If you're truly a watch aficionado, picking up a watch...
Read more
Audemars Piguet: Crafting Timeless Masterpieces, Defying Trends
If you've paid much attention to watches, you've seen one.  If you're a watch fanatic, you have probably seen a dozen – you may even own one.  And yet, seeing...
Read more
Unveiling the Enchanting World of Patek Philippe
Gold. Prestige. Luxury at its finest. These are just a few of the terms that come to mind when you hear the name "Patek Philippe." As the last independent, family-owned...
Read more
Meet The King of the Luxury Watch World
Rolex is the king.  Plain and simple.  Regardless of whether you're a watch fanatic or you barely know what a watch is, you have heard of Rolex.  Even outside of...
Read more
Load more